PPC Campaign Management including Google Ads, Bing Ads, and Paid Social
Grow your business with our proven PPC services to attain your business goals and improve ROI.
Triangle Direct Media (TDM) Paid Search Management Expertise, Advantage and Personal Touch Service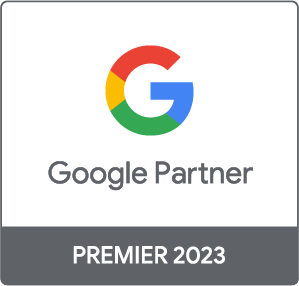 The Director of Digital Strategy works with a team of Search Specialists to understand our client's needs, determine goals, develop a digital strategy around those goals and drive a campaign that will lead to success. Once launched, we continue to monitor performance, outline strategic opportunities, and discuss the next steps with the client. Our client's goals and input are critical in the decision-making process, and their involvement ensures that as the campaign evolves, agreed-upon goals evolve as well, leading to ongoing improvement in sales and profitability each month of the managed PPC campaigns.   Triangle Direct Media (TDM) has been maximizing our clients' online presence and mapping their revenue-generation strategies since 2006.
Google Performance Max campaigns
Shoppers are turning to many online and offline platforms to discover what they want. Enhance your reach and meet more consumers where they're shopping, whether on Google Search, YouTube, or Search. Performance Max enables advertisers to access new inventory, formats, and audiences across all Google channels, including YouTube and Search.
What Can Performance Max Ads Do For Your Business?
Maximize your reach- Place your items into Google's ad inventory and formats. Find new customers wherever and whenever they're searching online.
Grow website traffic and sales- Convert more customers across Google and boost your online, brick-and-mortar store, or even omnichannel sales.
Gain valuable intel and see what is trending- Google gives your actionable intel to optimize your campaigns' performance and locate otherwise unidentified audiences.
Let's find out if Google's Performance Max is suitable for your products. Get in front of hundreds of millions of potential customers on Google search.
There are numerous reasons why our clients achieve a high level of success with our PPC Management campaigns
Below are some of the most important:
Strategies built for each client's specific needs with ROAS/CPA goals
In-house staff who have worked across every platform and industry
Dedicated account analysts provide personalized service to your account
(human touch to your account, not bots)
Low employee turnover, ideal for building long term partnerships
Proven results for clients with varying ad budgets
In-house developers to assist with conversion & tracking implementation
Consistent communication between analyst and client
Next-level creative strategies built to achieve client goals
Below are channels that TDM analysts have extensive experience managing custom strategies built for each client's specific needs and designed to hit ROAS/CPA goals.
Paid Search Managed Channels
Request Your FREE PPC Account Audit To Find Areas of Improvement Today
No hassle, No-obligation, Promise. Are you looking for custom plans and pricing? Let's see what we can do for you.
---
PPC Management Deliverables
To learn more about pricing, ad-spend requirements or for more details please contact us at 919.228.2475 or schedule a time to review your PPC account to find areas of improvement.
---
Monthly Status Calls & Email Support
Campaign creation
Initial and on-going keyword research
Negative keywords
Device-based bid modifiers
Ad schedule bid modifiers
Geolocation bid modifiers
Keyword bid modifications
Negative keyword additions
Device bid modifications
New Ad copy as needed
Shopping feed setup and optimization
Continuous adjustment and optimization of the reach and frequency of your ads to make sure the display ads are seen by the right people, at the right time, in the right place.
We use Google data studio to offer our clients the ability to review performance at any time, all in one convenient location. We also create custom reports that we will go over in Google Analytics.
See PPC Client Success Stories
General Pay per Click Statistics
Search ad spending is expected to reach $137 billion by 2022.
According to Statista, companies spent $106.5 billion on search advertising in 2019. The figure is expected to rise even further and reach $137 billion by 2022. Display advertisements reached $160 billion in revenue in 2019, accounting for a share of over 50 percent.
(Statista)
Good news, nearly half of people click on text ads.
According to pay-per-click data, people are more inclined to click on text than video advertisements, which makes sense. If you see an ad stating "sale," "deal," or "clearance," for example, you'll probably look at it. Statistics show that 49 percent of individuals prefer to click on text ads in such circumstances. (SearchEngineLand)
Nearly 60% of users can't tell the difference between a paid and an organic result.
According to Google's PPC Trends, many consumers regard this technique as poor advertising since they believe users have evolved and started avoiding sponsored outcomes. There is some truth to this, but recent research shows that two-thirds of users cannot distinguish between an organic search result and a sponsored ad on Google. (Marketing Tech News)
Half of small businesses invest in paid advertising.
PPC advertising is a popular marketing technique used by small companies. It's beneficial for reaching out to people, raising brand recognition, increasing income, and converting consumers. According to a recent PPC industry study, 65% of small to medium-sized enterprises have already invested in an active PPC campaign.
Display advertising can generate up to 300% more traffic.
Pay-per-click ads statistics reveal that PPC ads generate 300% more traffic to a website.
PPC advertising brings 50% more conversions than organic advertising.
Paid search advertising can better target the market you want and the customers you need. As a result, PPC is much more effective in conversions. According to Google's PPC metrics, 75 percent of Internet users feel that they will find solutions for their questions by clicking on PPC Ads. (Clutch)
Approximately 29% of users will be using ad blockers in 2022.
Ad blockers are still a problem for PPC marketers. According to PPC statistics, 26.4 percent of users used ad blockers in 2021. Additionally, they predict that the proportion will only rise in the future and reach 29% by the end of 2022. As a result, marketers must decide whether to be more cautious with their advertising or find a different solution.
PPC stats reveal 70% of all paid search impressions are on mobile.
The significance of this statistic is that paid search advertising on mobile platforms has grown at an exponential rate, accounting for more than half of all search ad dollars. It appears advertisers are ready to satisfy mobile user demands by shifting paid search ad spending from desktop to mobile, as over 68% of paid search impressions were delivered on mobile devices. The good news is
Another positive for PPC Ads are PPC ads increase brand awareness.
The Google advertising data show that the platform's advertisements boost brand recognition. Simulated queries were run in a study involving four industries and over 1000 participants. The users were subsequently shown a test SERP; most could place a couple of trial brands in the top ad slots. Brand awareness for the automotive and B2B sectors increased by 10 percentage points (Google)
Social ads are a big part of PPC Campaigns.
According to SocialMediaToday's most recent PPC industry facts and figures, 72 percent of marketers spend more on social media advertising. With over 2.4 billion active social media users, it's easy to see why marketers are shifting their ad spending online. Text and mobile advertisements are preferred by 60% of advertisers.